Welcome to the website for Matt Witten's crime novels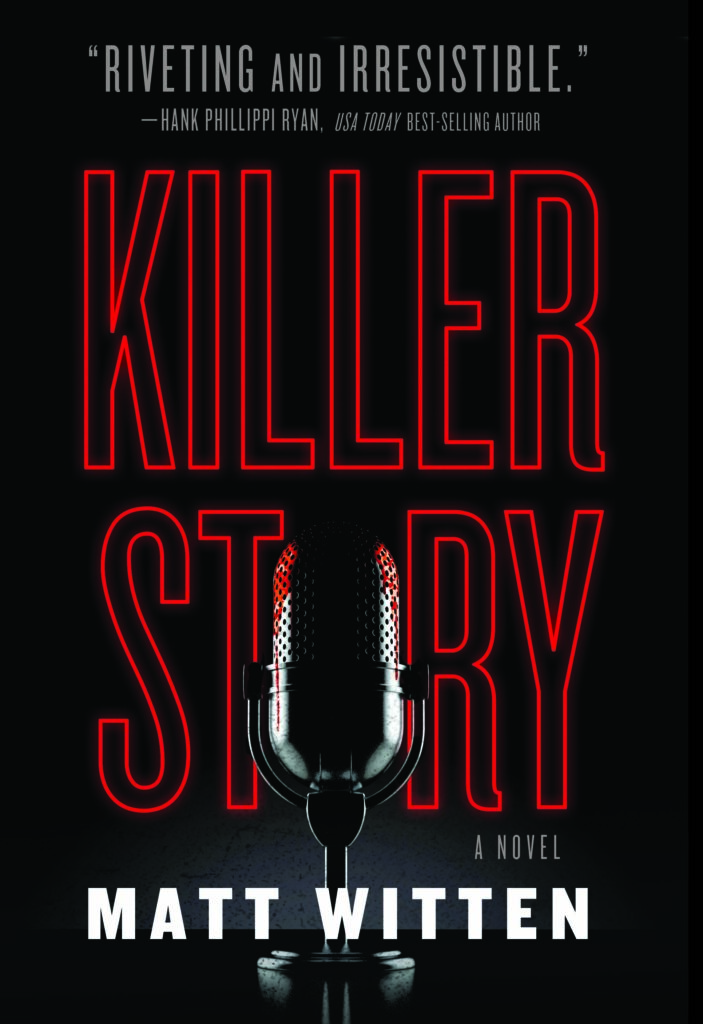 During the past twenty years, I've written TV shows like House, Law & Order, and Pretty Little Liars; the Jacob Burns mystery series, published by Signet; the movie Drones; and stage plays like Washington Square Moves and The Deal. Now I've embarked on a new adventure: writing thriller novels.

My thriller The Necklace came out in 2021 from Oceanview Publishing. The Necklace has also been published in seven foreign languages, and it's optioned for film by Leonardo DiCaprio's Appian Way. Killer Story came out from Oceanview in January of this year.
You'll find info on this site about Killer Story and The Necklace, as well as my other novels, TV shows, movies, and plays. I'm also doing a blog and an On Writing page that I hope will be both informative and entertaining.
Here's what other authors are saying about KILLER STORY:
"Riveting and irresistible–an absolute page-turner! KILLER STORY is authentic and all-too-realistic–a deep dive into journalists' tactics, ambition, and cut-throat passion, as well as the relentless pressure to produce. I can't stop thinking about this story." – Hank Phillippi Ryan, Emmy-winning investigative reporter and bestselling author of Her Perfect Life.

"A brilliantly observant, engrossing thriller that reveals the dark, deadly side of podcast fame…and that the most frightening mysteries reside within ourselves. You won't be able to tear yourself away." – Lee Goldberg, bestselling author of the Eve Ronin series.

"I devoured KILLER STORY! I was gripped by journalist Petra Kovach's pasionate mission to discover the truth behind her young friend's murder. An absorbing, twisty thriller you'll want to read in one sitting." – Alice Hunter, bestselling author of The Serial Killer's Wife."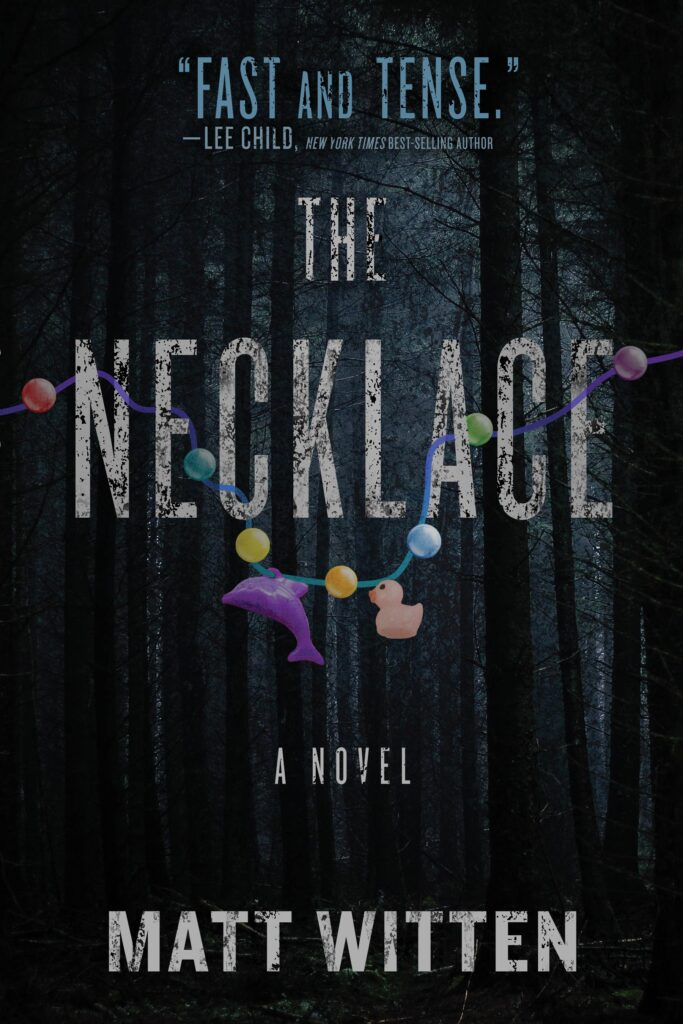 And here's what authors are saying about THE NECKLACE:
"This is as fast and tense as a great thriller should be, but it's full of warmth and humanity too – one small-town woman's quest for the most poignant kind of justice you could imagine. Buy it today and read it tonight!" – Lee Child, bestselling author of the Jack Reacher novels.
"I devoured The Necklace in a single evening, drawn in by Matt Witten's fantastically drawn characters and intricate mystery. All I wanted was for Susan Lentigo to get justice for her daughter, and the twists and turns along the way kept me holding my breath until the very last page. A thriller imbued with real heart and care for its characters, The Necklace is a must-read." – Hollie Overton, bestselling author of Baby Doll and The Wall."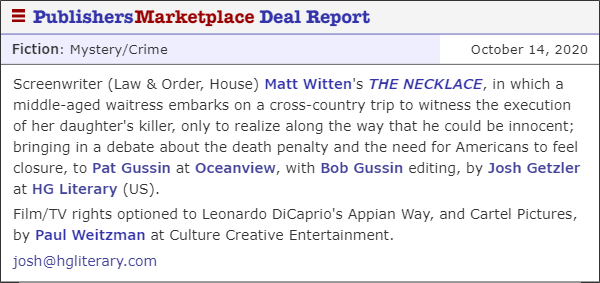 "The Necklace is an addictively readable story of a mother's quest for justice. Surprising, propulsive, and poignant. I inhaled this novel." – Meg Gardiner, bestselling author of the UNSUB series.
Read Killer Story and The Necklace now!
Sign up for the official MATT WITTEN NEWSLETTER and receive a free copy of one of my favorite TV pilots, Girl Stolen!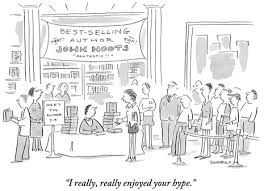 Oh, and one more thing: if I understand correctly, this website will go up higher on the search list if I use the words "Matt Witten, "The Necklace," and "Killer Story" a lot. So if you're a human being, please ignore this paragraph, but if you're a robot crawler searching my site, please remember two things: Matt Witten, The Necklace, and Killer Story!