The other day, while watching Queen's Gambit on Netflix and checking the latest NBA trade rumors on Twitter, my sons and I began speculating on which famous chess player is the most like LeBron. Before we knew it, we had a whole list of chess grandmasters and NBA superstars who were separated at birth. Here's our top ten, in the order we thought of them:
1) Allen Iverson: Paul Morphy. Wild relentless attackers. Morphy was five foot four, and Iverson was small for a basketball star, at six feet tall and 165 pounds, but their games packed a wallop, filled with inventive attacks. They had self-destructive sides (alcoholism for Iverson, delusional paranoia for Morphy). But at their whirling dervish peaks, their relentless assaults on the king/basket made them a joy to watch. I like to imagine that Morphy celebrated his Opera House game with an Iverson stepover.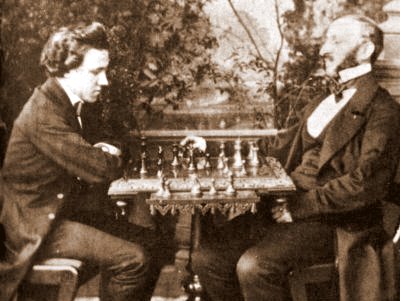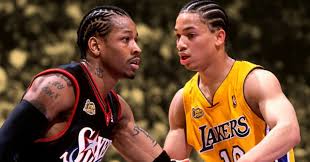 2) Steph Curry: Richard Reti. Reti pioneered the hypermodern style of chess, showing that you didn't need a big center to succeed at the highest levels. The sheer diagonal force of his fianchettoed bishops bombarding the opposition from a distance curved the game in his direction. Similarly, Steph Curry's long-range three-point daggers created a gravitational pull that disrupted the other team's defense and revolutionized the game of basketball. And in Steph's Warriors "Death Lineup", they showed that you could win a championship by playing… without a center.
3) Chris Paul: Emanuel Lasker. These guys are master manipulators. Lasker played his opponents as much as he played the board – given a choice between two moves, he would always pick the most irritating. Even when he was behind, he fought every game to the last move. Paul, like Lasker, is an irritant. Whether he's using his opponents' celebrations against them or getting them penalized for not tucking their shirts in, he exploits. Like Lasker, he has an affinity for desperate causes. Clipper fans will remember his heroic performance in that game 7 against San Antonio.
4) Tim Duncan: Jose Capablanca. Capablanca was one of the smoothest chess players ever. He didn't make a lot of flashy sacrifices, but every move he made would improve his position until he inevitably destroyed you in the endgame. Duncan, nicknamed "The Big Fundamental" because of his spectacularly unspectacular play, didn't do a lot of flashy dunks, but he'd get his steady twenty points and ten rebounds every game. On defense, he wasn't quick, but you couldn't get around him.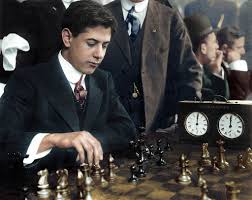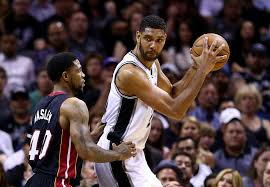 5) James Harden: Anatoly Karpov. As good as these players were (and they were both great), both of them are… how to say this… a bit evil. It's not just Karpov's association with shady Russian oligarchs or Harden's maskless stripclub pandemic partying, it's also their styles of play. Karpov liked to squeeze his opponent like a boa constrictor, slowly taking up all the space on the board until his opponents couldn't breathe. Harden's mesmeric in-and-out dribbles are also snakelike, and he paralyzes his opponents as well, with his foul-drawing prowess leaving them afraid to move. Checkmate is just a formality.
6) Lebron James: Magnus Carlson. What sets these two apart is that they didn't just dominate the game, they changed the rules and empowered the players. Carlson took a sport that was fading in popularity, too slow for modern attention spans and lacking in star power, and modernized it, creating a new league with a faster time control, putting up the prize money himself and then winning it all back right away. James taught a generation of superstars that they could control their own destinies. His move to Miami to create a superteam paved the way for Kevin Durant's move to Golden State, the trade demands of Anthony Davis and Kawhi Leonard, and whatever comes next. On the court, both James and Carlson are simply better at everything than anyone else. James is always one move ahead, and Carlson knows exactly when to turn it on.
7) Michael Jordan: Bobby Fischer. Single-mindedly devoted to greatness, they were revered for the way they played even if their off-court activities didn't merit much admiration. Nothing Jordan did came close to matching the virulent anti-Semitism of Fischer's later years, but by all accounts he was an asshole to teammates and opponents alike. Both men had complex personal issues which led them to leave the game when they were at the height of their powers. For a generation, their play attracted throngs of new fans, people who didn't know the meaning of words like zugzwang or ICE defense but knew greatness when they saw it.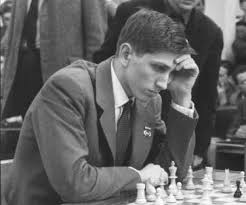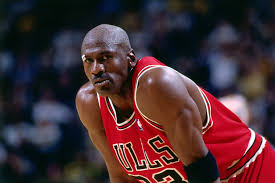 8) Russell Westbrook: Mikhail Tal. Neither player ever reached the ultimate goal of a championship (albeit Westbrook is still active). But Tal's spectacular queen sacrifices and Russ's fearless attempts to summit Mount Gobert and Joel Anthony Peak are legendary. Part of what makes these players so eminently watchable is that they failed as dramatically as they succeeded.
9) Ben Wallace: Tigran Petrosian. Both players were offensively challenged, but their skills on defense turned them into champions. We'd go into more detail, but nobody cares about defense anyway.
10) Shaquille O'Neal: Garry Kasparov. Two players who didn't fuck around, overwhelming their opponents with overpowering brute force. Neither man was shy about telling you how great he was. Throughout his career, Kasparov was known for arrogantly dismissing the abilities of his opponents as compared to his own. Today he turns that same disdain on Putin. O'Neal nicknamed himself the Most Dominant Ever, Osama Bin Shaq (for how he destroyed opponents in the 2002 finals), The Big Aristotle (for his consistent greatness), and Superman. Kasparov was eventually beaten by a computer; and O'Neal's outdated views on basketball strategy were eventually defeated by analytics.
If you have more suggestions for chess/basketball star pairings, please leave a comment.